WALLS YOU CAN READ BOOK DESIGN
Walls You Can Read celebrates the 25th anniversary of The Soap Factory by presenting 25 writers who have presented at TalkingImageConnection—a live reading series that takes place in Twin Cities' galleries.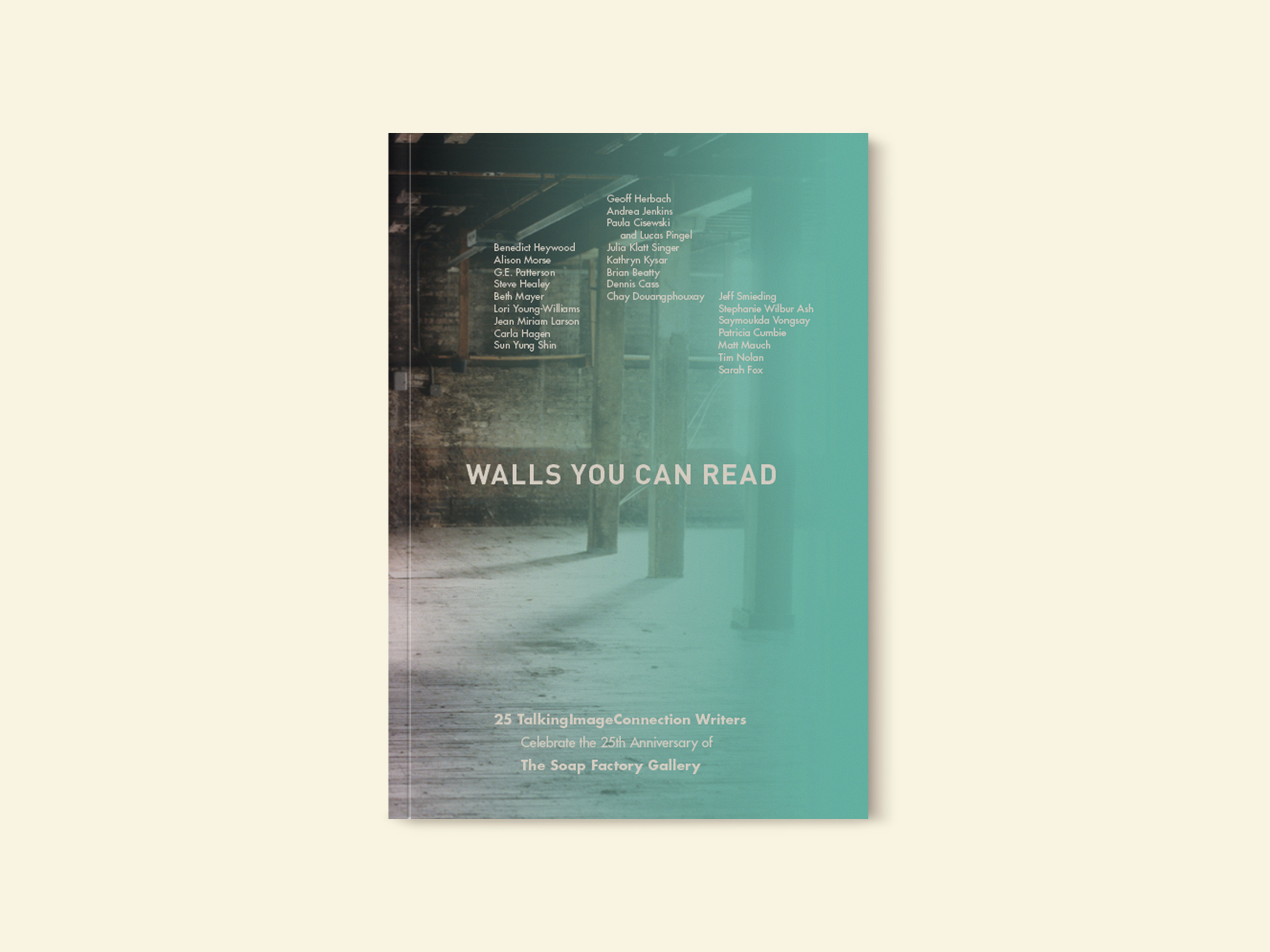 The design was inspired by 1950's art books by John Cage and Joan Míro. We tried to stay out of the way while giving the book some rhythm. Typography floats across the page on a highly flexible grid with each poem or piece of writing needing its own custom treatment.
Images from the history of The Soap Factory intercut throughout the book creating dramatic pauses. These spreads images always line up with a piece of writing that references them which adds more random exploratory energy to a book that could be very rigid.