Landland "Growing" poster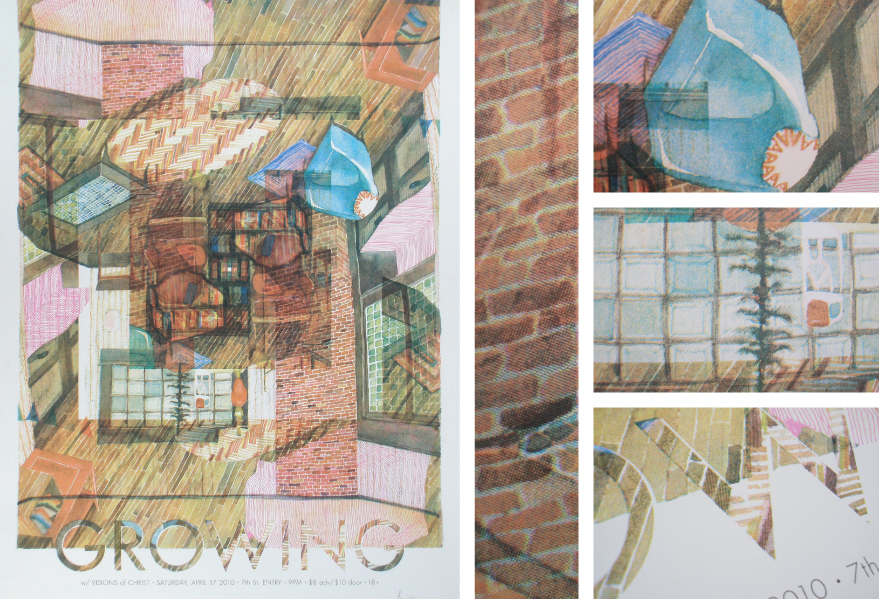 Landland "Growing" poster
Another all-time favorite Landland image and kind of an anomaly in their body of work. Jes Seamans' watercolor painting is flipped and printed on top of itself creating another layer of wash and just enough confusion to be unsettling. Like looking through a broken viewfinder. Its also a nice representation of Growing's layered, refractory drone music.
6-color screenprint on 100# French cover stock.

Signed and numbered edition of 47.